Hello there!
This is my personal blog (like a diary) where I share my journey, activities, and experiences with you.
I am Mahedi Hasan (Nick Name: Sajib; born on 20 August 1994), a Bangladeshi citizen (by birth) born in the Dhaka Cantonment and grow up at Gazipur, one of the villages of Narsingdi district. I am a student of Computer Science and Engineering. I passed my Higher Secondary Certificate (HSC) exam from Narsingdi Govt. College in 2012. I love to learn new things and spread them to others. I am passionate about programming and problem-solving. I'm very conscious to build up my career and like to take any challenging task. It's my ambition to turn difficult tasks to easy. In my spare time, I enjoy travelling and hanging out with my family and friends. I also write about higher study, career, and other relevant topics on various blogs.
No research found yet. Things will be available when it is ready.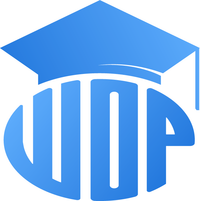 World Opportunities
Founder
May 2019 - Present
-------------------------------
World Opportunities is one of the leading information, learning, and opportunities discovery platforms across the globe. We provide a bunch of information such as Study Abroad, Scholarships, Career, Skill Development, and many more. Everything is FREE of Cost.
World Opportunities started its journey on May 30, 2019.
Academic Awards
Merit award for securing 1st position in the class (classes: 1, 3, 4 and 7 to 10)
8
Educational Institutions Enrolled
---
Bengali - Native
English - B2
Problem Solving
Affiliate Marketing
Content Writing
Management
Leadership
---
WordPress Development/Design
SEO (Search Engine Optimization)
What's happening on my Instagram
Get in touch with me
Hi there! Please leave a message through the contact form below. I love to hear from you. Feel free to reach me!
---