Hello there!
This is my personal blog (like a diary) where I share my journey, activities, and experiences with you.
I am Mahedi Hasan (Nick Name: Sajib), a Bangladeshi citizen (by birth) born in the Dhaka Cantonment and grow up at Gazipur, one of the villages of Narsingdi district. I am currently pursuing bachelor's in Computer Science at VSB - Technical University of Ostrava, Czech Republic. I passed my Higher Secondary Certificate (HSC) exam from Narsingdi Govt. College in 2012. I love to learn new things and spread them to others. 
I am passionate about programming and problem-solving. I'm very conscious to build up my career and like to take any challenging task. It's my ambition to turn difficult tasks to easy. In my spare time, I enjoy travelling and hanging out with my family and friends. I also write about higher study, career development, and other relevant topics on various blogs.
March 20, 2022
We are human beings. As human beings, we have to interact with different people at different times in our society. You have to invole with them
[…]
December 8, 2020
বিদেশে উচ্চশিক্ষার জন্য বাংলাদেশী শিক্ষার্থীরা এখন আগের চেয়ে অনেক বেশি আগ্রহী। বিশেষ করে ইউরোপের দিকেই বেশি ঝোঁক। অনেকেই আর্থিক সমস্যার কারণে ইচ্ছা থাকা সত্ত্বেও বাস্তবায়ন করতে
[…]
December 8, 2020
ইউরোপে যারা উচ্চশিক্ষায় আসতে ইচ্ছুক তাদের অনেকেই কোন দেশে কত "টিউশন ফি" তা নিয়ে জানতে চায়। যদিও একটু গুগল করলেই এসব তথ্য সহজেই পাওয়া যায়, তবে
[…]
Research Interests
Artificial Intelligence
Machine Learning
Big Data
Cloud Computing
Cyber Security
Internet Of Things
Deep Learning
Software Development

Rockwell Automation
Software Engineer Intern
February 2023 - Present
------------------------------------
Stack & Tools: Golang, Kubernetes, Jira, Git, GitHub, GitLab
Skills: Software Architecture and Design, Software Development, Software Testing, REST APIs, Agile Methodologies
Contributions: - Developed web application (APIs) using Golang and Gorilla Mux. - Collaborating with Software Development Team - Working with Research and Development (R & D) Team

Fineer Tech
Founder and CEO
November 2022 - Present
------------------------------------
Fineer Tech is the leading Web and Digital Services providing company. We provide a wide range of services such as web design/development, graphics design, web applications development, digital marketing and many more.
Visit Fineer Tech Website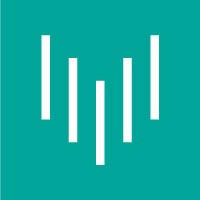 VSB - Technical University of Ostrava
Student Ambassador
January 2022 - Present
------------------------------------
As a Student Ambassador I am responsible to provide necessarry information during application process, about my experience to study at VSB - TUO as well as life in Ostrava from my perspective. I will also be attending trade fairs (mostly virtual) and FB Sessions, providing my personal statement for marketing materials like brochures.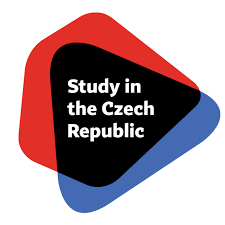 Study in the Czech Republic
Student Ambassador
November 2021 - Present
------------------------------------
Studyin.cz is an official source of information on higher education managed by the Czech National Agency for International Education and Research (DZS). It provides essential information about the higher education system, study opportunities and student life in the Czech Republic.
My Responsibilities: As a Student Ambassador of Study in the Czech Republic I am responsible to provide information related to study, career and life in the Czech Republic.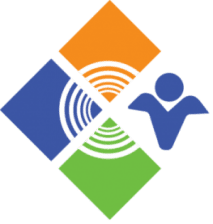 Bangladeshi Students Community in Europe
Founder
May 2016 - Present
-------------------------------
BSCE (Bangladeshi Students Community in Europe) is a non-profit, non-political and broker-free voluntary organization for Bangladeshis in Europe. Our main aims and objectives are to help Bangladeshi students who want to come to pursue higher education and build up careers in different countries of Europe with all kinds of information and proper guidance about higher study, career and career related issues, and to create friendly ties between Bangladeshi current and former students living in Europe.
BSCE started its journey on May 9, 2016.
Visit BSCE Website
Achievements and Certifications
Academic Records
Merit award for securing 1st position in the class (classes: 3, 4 and 7 to 10)
Extracurricular Activities
Mentored and guided, for free, over 1000 students to pursue higher studies abroad and to build up career
Participated online FB live sessions organized by VSB - Technical University of Ostrava officials and answered all the queries asked by the prospective students
Wrote approximately 130 contents regarding higher studies, personal and career development, skills development and technology
Founded a non-profit voluntary organization regarding higher studies and career in Europe
Certifications
Mainframe and Career Experience Program Internship (Kyndryl)
Digital Certifications (Software Architecture and Design, Golang, AWS, Cyber Security)
*Certificates can be shared upon request.
WordPress Website Design95%
Search Engine Optimization (SEO)
Higher Study in Abroad Consultation
Portfolio
A set of my works and it's a continues process.
Client

Dr. Rezaul Islam

Date

April 7, 2023

Website

Client

Fineer Tech

Date

December 22, 2022

Website

Client

Grossworth e-Commerce Site

Date

October 17, 2022

Client

Hokaar

Date

August 21, 2022

Website

Client

Mohssine Sfani

Date

June 24, 2022

Website

Mohssine Sfani was trying to get admitted into a UK university for the bachelor's program in Electrical and Electronic Engineering. In order to get admitted, he

[…]

Client

Oasis Tex International

Date

February 5, 2021

Oasis Tex International is one of the leading readymade garments buying agent & exporter and trading based companies in Dhaka, Bangladesh.

Client

BSCE Website

Date

January 2, 2021

Website

BSCE (Bangladeshi Students Community in Europe) is a non-profit, non-political and broker-free voluntary organization for Bangladeshis in Europe. The main aims and objectives of BSCE are

[…]
Testimonials
I am loved by people. Thanks for your kind words.
I am more than happy with the service that I have received as well as the great price that I paid as the outcome exceeded my expectations,  He response to the adjustments  simultaneously. I highly recommend this guy, as I have had a perfect experience writing my statement to apply for the university. I would highly recommend him as he is good at writing and also research as well. thank you. [Fiverr Client's Feedback]

I can recommend Mahedi as a young experienced talented employee.

Mahedi Hasan is a person who has great skills and profound experience of modern business solutions. His hands-on strategy to web-deigning, leadershp and mentorshp and powerful personality gained him the respect of the staff. Mahedi Hasan leads by example and many people at Bangladeshi Students Community in Europe find his enthusiasm and dedication both inspiring and motivating. Give him the really challenging tasks, the ones that everyone else is struggling with, and he will get them done. Mahedi Hasan always maintains very good relation with co-workers and clients. He is a a reliable person and I will always hold him in the highest esteem.

I am Shah Mubashir Ali, Ex - admin of BSCE. I had a close bonding with Mahedi Hasan as a team member. I found he is a sincere, helpful and moderate person of his work and given assignments. I wish his bright future with dignity.

Working with Mahedi Hasan is an amazing experience. He is very responsive, punctual and dedicated to work. His creative work made me amazed and satisfied. We, Ki Laagbe look forward to working with him again.

Our expectations may be high and Mahedi completely meets our expectations. I am fully satisfied with his excellent work. He maintains high quality work, he is also very responsive and friendly. I would always love to work with him.
Do you need help to design WordPress website or university admission abroad?
Get your work done!
Need to talk with me about your website?
Ping me!
Contact
VSB - TUO Dormitory, Studentská 1770/1, 708 00 Ostrava-Poruba, Czech Republic
Let's talk!
Hi there! Thanks for your interest to talk with me. Please fill the contact form below and I will get back to you soon.
---