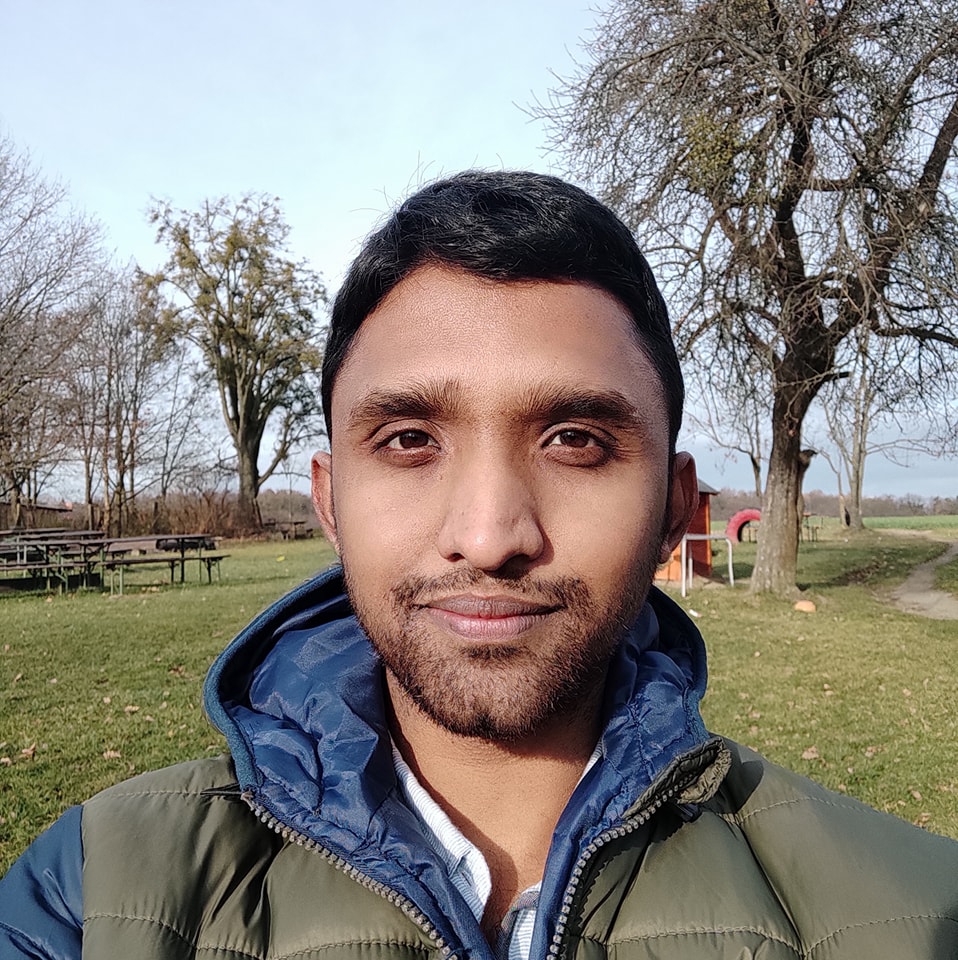 I am Mahedi Hasan (Nick Name: Sajib), a Bangladeshi citizen (by birth) born in the Dhaka Cantonment and grow up at Gazipur, one of the villages of Narsingdi district. Currently, I am pursuing bachelor's in Computer Science at VSB – Technical University of Ostrava, Czech Republic. I passed my Higher Secondary Certificate (HSC) exam from Narsingdi Govt. College in 2012.
---
I was born in Dhaka Cantonment, one of the popular areas of Dhaka City. I was there until my age of 5. I grew up at Gazipur, one of the villages of Narsingdi district. I spent my childhood in different parts of Bangladesh because of several reasons. My home district is Narsingdi which is one of the famous districts of the Dhaka division, Dhaka is the capital city of Bangladesh. My first school was Bangladesh Muktijoddha High School, Dhaka Cantonment, Dhaka. While I was studying in class one, I shifted to my grandmother's village and had been living there for one year. Afterwards, I moved to my village at Gazipur and got admitted in class three. I shifted to Narsingdi Sadar in 2010, immediately after passing my SSC exam.
I passed the Secondary School Certificate (SSC) exam from Charmodhua Adarsha High School in 2010 and the Higher Secondary Certificate (HSC) exam from Narsingdi Govt. College in 2012. I was a student at National University, Bangladesh between 2012 and 2014. I left National University in December 2014. I got a chance to get admitted to the University of Chittagong in 2013 but did not get admitted because the listed subjects were not in my preference. In January 2015, I got admitted to the Asian University of Bangladesh to pursue my bachelor's in Computer Science and Engineering. After being admitted to AUB, I was looking for better opportunities and trying to go abroad for higher studies. I applied to the University of Vienna, Austria in 2015. I got an admission offer for the bachelor's in Computer Science in German medium (With a 1-year preparatory course + German language course) in July 2015. Soon after I applied for the visa (long-term residence permit study) in December 2015 and got approval in February 2016. Between March 2016 and September 2021, I had a bumpy ride. I went through a lot of hardships but I never gave up. At last, in October 2021, My journey starts again from the beginning. I started my bachelor's again at VSB – Technical University of Ostrava on 13 September 2021 and here I got enrolled on 26 July 2021. Prior to starting bachelor's at VSB – Technical University of Ostrava I was a student of several universities in Bangladesh such as Asian University of Bangladesh, Manarat International University and The People's University of Bangladesh between January 2015 and April 2021.
---
I am the happiest person for my parents. I am currently studying Computer Science at VSB – Technical University of Ostrava. I love to learn new things and spread them to others. I am passionate about programming and problem-solving. I'm very conscious to build up my career and like to take any challenging task. It's my ambition to turn difficult tasks to easy. In my spare time, I enjoy travelling and hanging out with my family and friends. I also write about higher study, career, and other relevant topics on various blogs.
Let me share some lessons my life has taught me
---
Among our batchmates, perhaps I was the first person who took the risk/challenge against everyone to walk on the uncertain path. But it's not always easy to walk on the path less traveled at all.
Do what you love, love what you do.
Only your results are rewarded, not your efforts.
Sometimes everything does not happen as one's own wish but teaches new lessons which help to develop oneself. So, try to learn from failure or mistakes.
Don't fade away from your goal even if you fail, rather change your approach and try by another approach.
Perform seriously when you're performing.
Sometimes your luck matters much more than your performance.
Strength doesn't come from winning, Your struggles develop your strengths. When you go through hardships and decide not to surrender, That is strength.
Take risks; Never Give Up, keep trying until you reach your goal.
I believe Success depends on determination, persistence & dedication.
Grit is one of the powerful weapons that helps you to be successful.
– This page was updated in October 2021
—————————————–